THE
ESS
BENEFICIARIES
The Emergency Services Show is Wiltshire's most iconic show
The beneficiaries listed below are from the 2015 show. The committee granted £35,000 to the following charities and blue light organisations who supported the show in 2015 at Hullavington Air Field, at a cheque presentation evening on Friday 9 September 2016.
Apply to be a beneficiary:
To apply to be a beneficiary from the 2017 show please get in touch via the 'contact us' form. Please note your organisation must support the emergency services or have supported the show itself.
Once we receive your application this will be reviewed in the autumn of 2017. We will be in touch by email to inform you of the outcome of your application.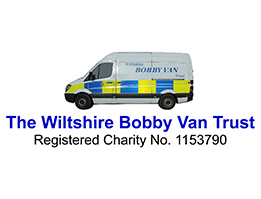 The Wiltshire Bobby Van Trust
The Wiltshire Bobby Van Trust is indebted to all involved with the Emergency Services Show (ESS) for their continued support. Their donation this year (from the 2015 show) of £1,500 will fund the security devices installed in the home of 55 homes elderly and vulnerable people living in Wiltshire and Swindon who have become, or are at risk of becoming, victims of house crime.
Everyone should feel safe and secure in their own home, the level of confidence an elderly or vulnerable person feels once this has been violated is life changing and severely detrimental to their well-being and health. The committees support goes towards making sure that this harrowing experience is limited within our community.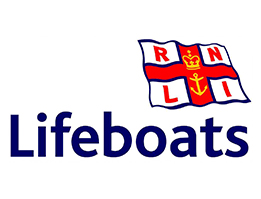 Royal National Lifeboat Institution (R.N.L.I)
The 2013, and 2014 monies that you kindly donated, were ring-fenced from the Cirencester R.N.L.I. Branch towards the new station at Portishead, which covers parts of the River Severn which is our nearest station, and is now completed -well worth a visit. This year's donation from ESS will go towards training one crew member for a year at a cost of £1,527, the annual running cost of £140 million is raised by 32,000 volunteers. So your donation is extremely important to us as all these monies added up soon become a large pot enabling us to operate, thank you from all the lives you have helped saved at sea.

Hope For Tomorrow
The donation will go towards  literally 'keeping the wheels turning' of our two Mobile Chemotherapy Units in Wiltshire.
One is based in Great Western Hospital in Swindon and the other at Salisbury Hospital and they go out to locations across the county and beyond to bring cancer treatment closer to the patient.
Each vehicle costs the charity a minimum of £15,000 per annum to maintain including 12 weekly servicing – without proper maintenance continuity of service to patients would be effected so this wonderful donation will make a difference to us and the patients that receive treatment on board.
Without supporters such as yourselves we wouldn't be able to do what we do as we receive no government funding and we rely on the great people of Wiltshire to help us 'Keep the Wheels Turning'.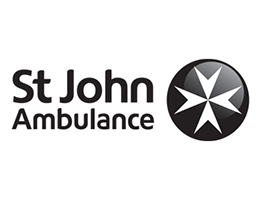 St John Ambulance
Thanks to St John Ambulance's  successful 'Donate for Defibs' campaign, we have been able to supply 48 pieces of vital equipment to volunteers and local communities in the South West this year. We will be launching another phase of the fundraising drive later in the autumn. This donation of £500 will help fund training to show people how to use a defibrillator and be the difference between a life lost and a life saved. Thank you for supporting our life saving work in north Wiltshire and the wider region.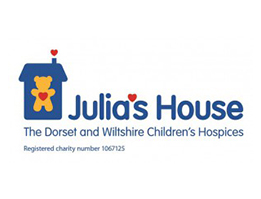 Julia's House
We are so grateful to ESS for raising £1,000 which could pay for a fun-filled six-hour play session at our hospice for up to eight toddlers and young children, complete with play and complementary therapies. Respite sessions like this mean that parents can take some precious time to relax, do activities that most of us take for granted or spend time with their other children. These play sessions are also valuable time for life-limited children to have fun according to their own abilities and to socialise with other children.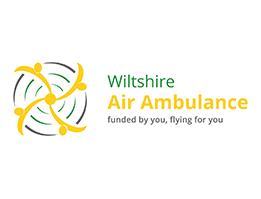 Wiltshire Air Ambulance
We are so pleased to have received the £5000 donation, this goes towards the £3.25 million that keeps us flying and saving lives. Without these donations we would be unable to bring immediate, life-saving critical care to patients all across out county, to patients that need it the most. It also goes towards the purchase and maintenance of the life-saving equipment that our crew carry on both the aircraft and our rapid response vehicles.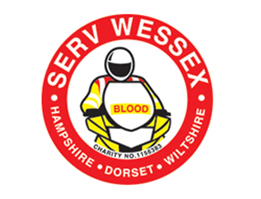 Serv Wessex
We supply two Units of O Neg Blood to our Air Ambulance every other night soon to go 365 nights a year with the potential for resupply at scene. It is a huge commitment for our group.
The distance from Southampton General Hospital Path Lab (SGH) (excluding the rider's journey from home) to the HIOWAA Airbase at Thruxton is a round trip of 80 miles.
If this journey is done on the riders own bike then the rider covers the cost of the fuel servicing and time, if however the rider rides one of our marked fleet bikes then the rider donates his/her time only.
The cost of running the SERV~Wessex Marked Bikes is costed at 50p per mile.
Therefore for guidance your very generous donation of £750 would support 1500 miles of travel or approx 19 supply runs to the Airbase and back.
In essence that could save 19 lives either on scene or back in use within the Southampton General Hospital operating theatres on return.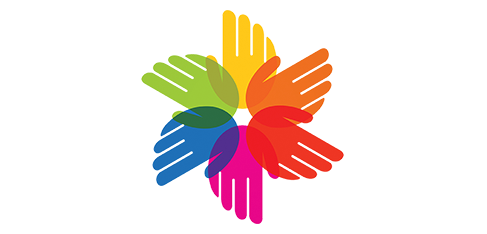 List of other beneficiaries:
SWIFT Medics
Fire Fighters Charity
Wiltshire Ambulance Benevolent Fund
Care of Police Survivors
WILSAR
Great Western Air Ambulance
Hope for Tomorrow
Freewheelers
Severn Freewheelers
Casualties Union
Cricklade Fire Cadets
WAGS- Retired Police Dogs Trust
Our
Sponsors

and Partners